Professional Development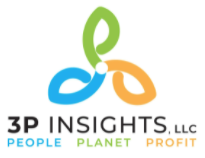 We have partnered with 3P Insights to bring you relevant professional development workshops, webinars, and seminars.
Jennifer founded 3P Insights, LLC to help organizations and professionals improve their social responsibility by offering affordable training and support services focused on the 3 "P's" of Sustainability: People, Planet, Profit. Addressing some of the most prominent issues affecting workplaces today, 3P Insights' triple bottom line approach seeks to increase the positive and decrease the negative impact organizations have on their most important stakeholders. By offering a range of consulting services and professional development opportunities, 3P Insights helps people maximize their social impact.
Dr. Jennifer Kuklenski, founder of 3P Insights, LLC, is a local young professional with her MBA and PhD.
Careers
Area employers send us their job postings to share with you. Become a member to receive our newsletter, which contains information on employment opportunities, upcoming events, and new programs. We also share employment opportunities on our social channels, so make sure to follow us on Instagram, Facebook, & LinkedIn. Or attend one of our social meetup events to hear about open positions directly from the employers.
Application Assistance
Need help applying for a job? Want to know more about area employers? Reach out to us for assistance.